New 3D Printer!
Thanks to a generous donation from one of our members, we now have a new 3D printer – a Lulzbot TAZ 6.  We have it set up with preset profiles for different materials, making it incredibly easy to use, and the print quality is great!  Come take a quick class to learn to use the machine, and then see what you can create!
Classes:
Sunday, June 5, 2:00-3:30pm
Tuesday, June 7, 8:00-9:15pm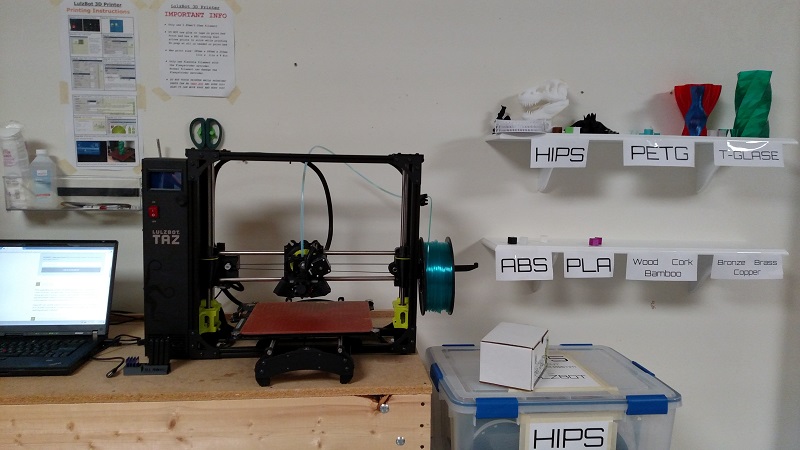 Trackback from your site.